Hearken Actuator ---Quarter Turn Electric Actuator
Publish Time:
Author: Site Editor
Visit: 155
What Exactly Is The Meaning Of Actuator & Hearken Actuator?
Actuator-It is a gadget responsible for any machine's operation. Furthermore, the Actuator produces a motion that can be eitherlinear or rotary.
Hearken Actuator is one of the most sophisticated devices that turns or spins the Electric Actuator to control 0~270 degrees, not only the Rotation Valves but other similar products. These products include Ball Valve.Butterfly Valve.Damper. Cock Valve. Flapper Valve.and similar other products. Hearken Actuator: Excellent Electric Actuator For Quarter Spin used in various industries like Power Plant, Shipping, Water Treatment, Chemical. Petroleum, Peper, and various other industries.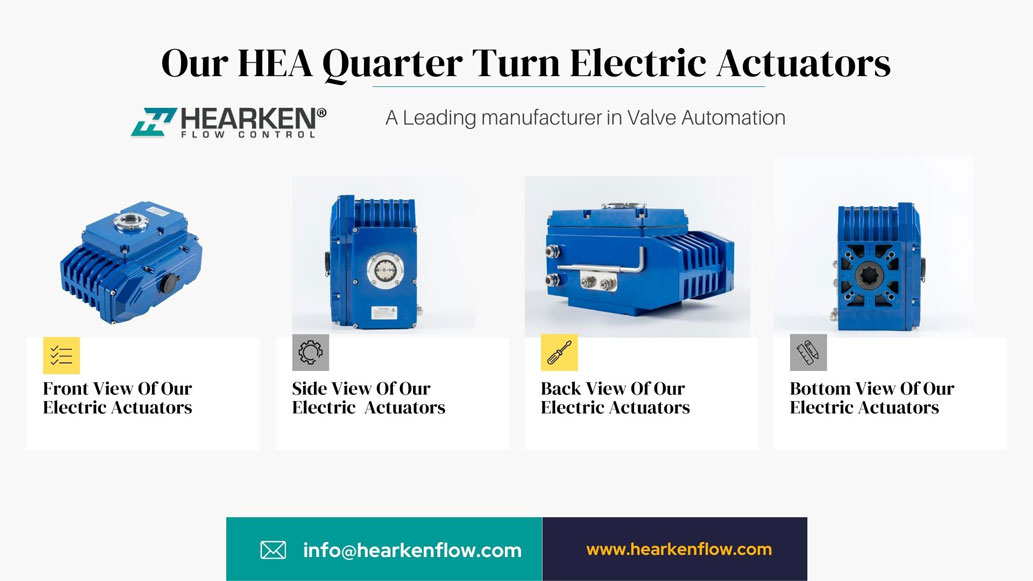 What Are The Main Features Of Hearken Actuator?
1. Dominant & Utility Functions:
Hearken Actuator is characterized by compelling and utility functions like Proportional Type Switch Type Various Types Of Signal Output Types
2. Compact, Light Weight, & Easy To Carry:
When you compare Hearken Actuator with raditional products-its weight and volume are approximately equal to 35%!Lightweight and very easy to transport.
3. Attractive And Stylish:
Hearken Actuator has a very stylish and attractive look. Its surface is very smooth,without any pores. Also,the surface alloy used promotes in reduction of Electromagnetic Interference.
4. Dependable & Impeccable Functioning:
Almost all the electrical components and bearings find Hearken Actuator highly reliable.
5. High Wear Resistant:
Hearken Actuator is wear-resistant The precise worm gear output shaft is combined with special and unique copper alloy forging characterized by a very high-quality wear-resistant blend with additional strength.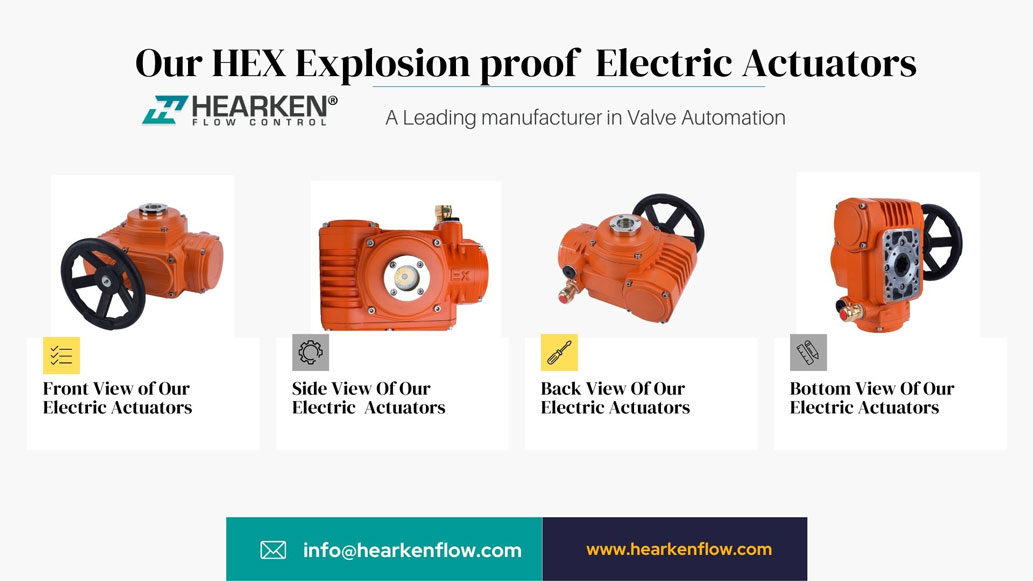 6. Negligible Reaction:
The integrated design of Hearken Actuator has a unique feature that avoids the gap between the high transmission precision and crucial Connections.
7. Absolute Safety:
Hearken Actuator has been successfully tested to withstand the 1500Volt voltage test. It is incorporated with an F-Class Insulated Motor (Running at 155 DEGREES C at the surface temperature of 125 DEGREES C)-which guarantees its safety and security.
8. Works On Single-Phase Supply As Well:
Tests have proved that Hearken Actuator works very efficiently on a single-phase power supply and simple external circuit! It does not reduce its efficiency on 380V. Direct Current Power Supply.
9.Uncomplicated Use:
Without any unnecessary complications. Hearken Actuator is very easy to use. Its additional valuable features are:
No Oil
Inspection Free
Rust Proof
Water Proof
Any Angle Installation
10. Different Speed Variants:
Motor speed: The rate at which the motor rotates.measured in terms of revolutions per minute (RPM).Hearken Actuator has the following tested speeds:
9 Seconds, 13 Seconds, 15 Seconds ,30 Seconds ,50 Seconds ,100 Seconds ,150 Seconds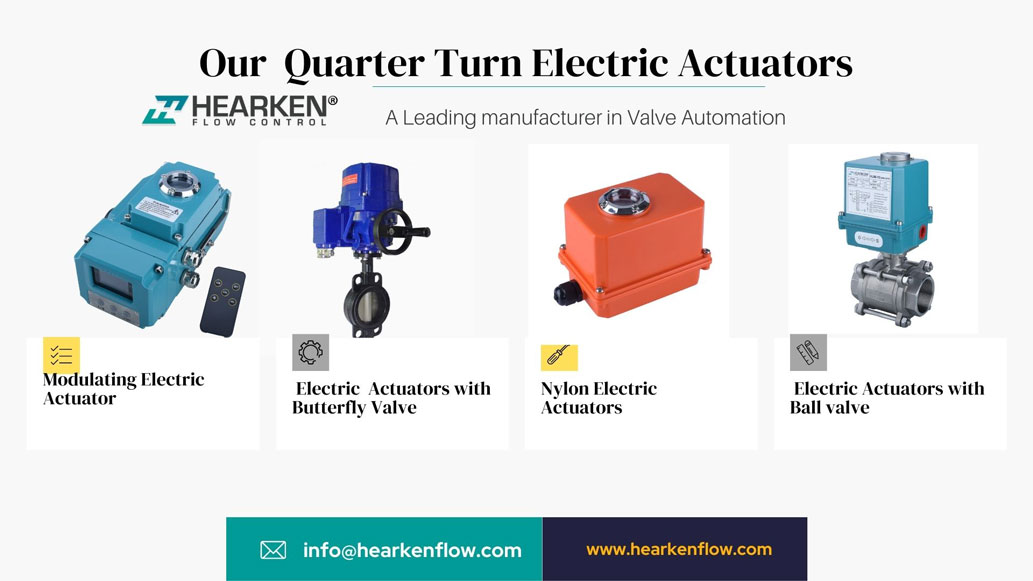 11. Intelligent Computer Numerical Control (CNC):
Hearken Actuator's Intelligent Control Module is combined with its Electric Actuator, It is a unique multi-functional gadget with a single machine. The main advantages of this integration are:
Digital Setings, Precision ,Auto Analysis ,Multi-Functional
12. Reliable Performance Blended With Full Functions:
The intelligent Actuator of Hearken Actuator takes on unified and modular technology. Because of this,it is characterized by dependable output blended with full functionality.
This system is easy to use and adjust due to the integration of position feedback and servo amplification. Even the wiring of Hearken Actuator is not at all complicated and offers a communicative interface.
13. Manual Manoeuvre & Digital Display:
The on-site digital display is capable of displaying the actuator opening degree. The control module of Hearken Actuator can be very easily operated on-site via easy-to-use control module keys.
14. User-Friendly Menu Settings:
The Intelligent Control Module isincorporated with ver easy-to-use setingkeys With thehelp of these settings. itis effotless to work on:
Control Accuracy, Control Method,Protection Measures of the Actuator
15.Auto Adjustment:
lt does not require any extra manual adjustment as soon as the Hearken Actuator's Electrical Stroke is determined. It can robotically standardize Electrical Zero & Full Output.
16. Limit Setting Button:
You can very quickly set the upper and lower limit of the Hearken Actuator. This is possible by using one button.
17.Break Signal With Different Modes:
An electrical brake is instantly triggered as soon as the Hearken Actuator is required to stop running. This break signal can be chosen from the three states of No Signal Requirement:
Full Open Condition Stop Condition Full losed Condition
18. Error Code:
Hearken Actuator is incorporated with a sophisticated Error Code Fault Function. If a function fails,the control module immediately displays the error code. This indicates the exact cause of malfunction to reduce the repair lead time.