What are the surface finish of pneumatic actuators?
Publish Time:
Author: Site Editor
Visit: 66
Hearken manufactures a wide range of pneumatic actuators, electric actuators and the accessories of pneumatic actuator such as limit switch box, solenoid valve, manual override for quarter turn valves and multi turn valves.
Hard anodized, PTFE coating,nickel plated and epoxy coating are available on request for our rack and pinion actuators.
HARD ANODIZING Of RACK AND PINOIN PNEUMATIC ACTUATORS
Anodizing is an electrolytic process that produces an anodic coating on aluminium, called alumina, with high thickness. This supplies the product with best fiction and corrosion resistance, best surface hardness, good thermal and electrical insulation.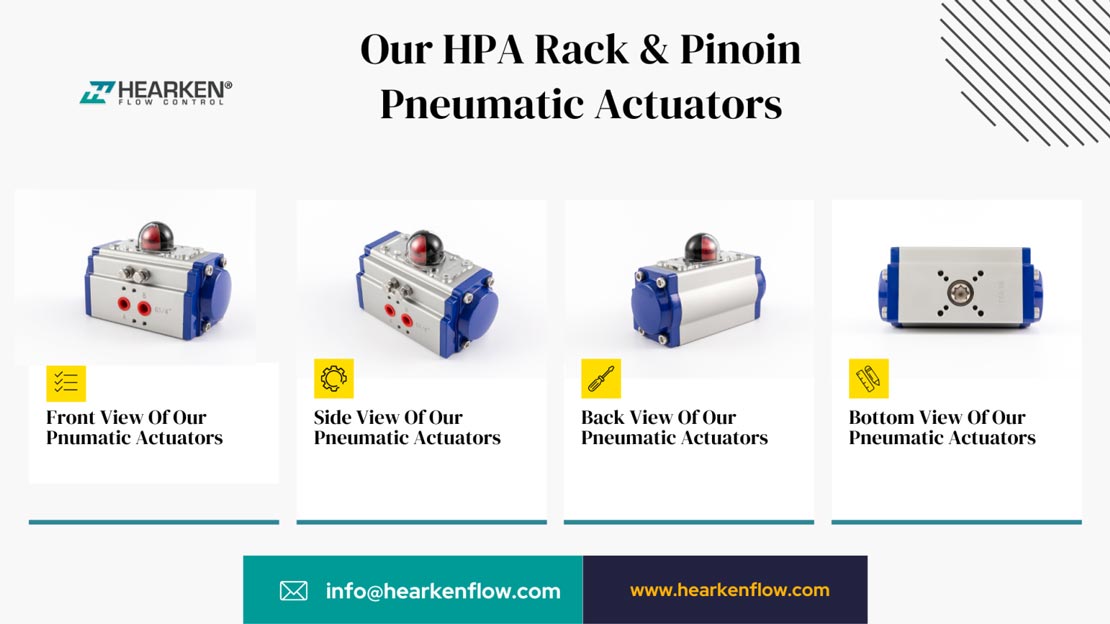 CHEMICAL NICKEL-PLATING OF DOUBLE ACTING PNEUMATIC ACTUATOR
It is a coating process, without the use of electricity, that lays highly uniform nickel layers also on sharp angels, blind-holes, threads and groove recesses.
It improves fiction and corrosion resistance, surface hardness, resistance to alkali and detergents and it look like stainless steel.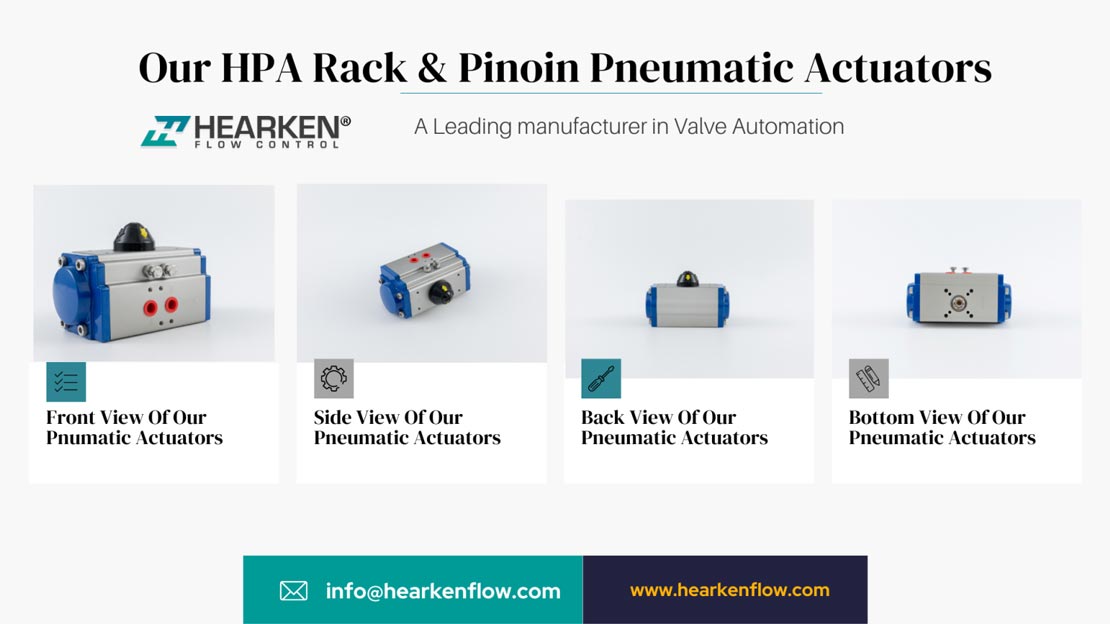 POLYESTER PAINTING OF ROTARY ACTUATOR
Polyester painting is obtained through powder coating on polarized parts, by means of light differences in electrical potentials. After application, the parts are baked in order to polymerize and let the painting be spread, in order to avoid micro-porosity. A satisfactory adhesion to the metal can be assured by sandblasting or brushing, and by special degreasing and grabbing baths to be applied on the rough pieces before treatment.
It improves corrosion resistance, protection against crashes and chemical agents. The product can be customized in several different shiny colours.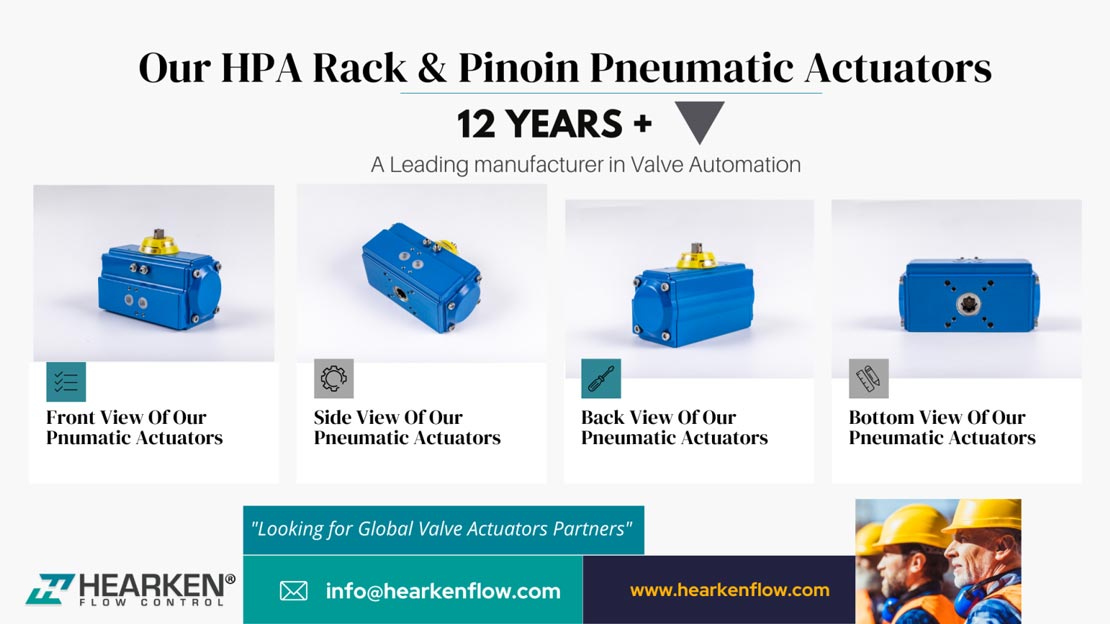 HARD ANODIZING + PTFE COATING OF SPRING RETURN PNEUMATIC ACTUATOR
As further improvement of the hard anodizing on aluminium alloys, a protective coating made of polytetrafluoroethylene (PTFE) can be used. On those double treated surfaces, the hardness and low roughness of the oxide for inside slipping part is added to the chemical resistance and to the excellent qualities as a thermal barrier of the PTFE (for outside parts, subject to corrosion).
This process assures corrosion resistance, protection against high temperatures and crashes, extreme resistance to chemical agents, and above all in marine environment.